Our Veterinarians
Proudly serving the Sioux City area, the Family Pet Hospital team of skilled veterinarians welcomes you to our practice. At Family Pet Hospital, it is our daily privilege to provide quality vet care to your cherished pet, with compassion and competence. We hope to ensure a positive impact on our patients, pet owners and the local community.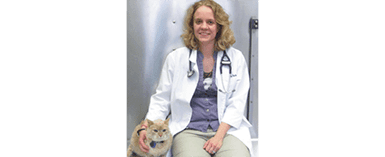 Dr. Michelle Bader
Dr. Michelle Bader joined the team at Family Pet Hospital in April 2013. A Nebraska native, she completed her undergraduate degree at the University of Nebraska-Lincoln and then received her Doctorate of Veterinary Medicine (DVM) from Iowa State University in May 2010. Prior to joining Family Pet Hospital, Dr. Bader was an Associate Veterinarian in a Veterinary Hospital in Springfield, Illinois. Dr. Bader has special interests in soft tissue surgery and small mammal exotics. In November 2012 she married her best friend, Brad and they have two dogs and four cats that are their "kids." In her spare time, she enjoys cooking, landscaping, gardening, and DIY projects around the house. Go Huskers!!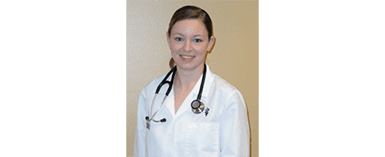 Dr. Abigail Krause
Dr. Abigail Krause became a member of the Family Pet Hospital team in January 2014. She grew up on a farm in Illinois and earned her Bachelor's degree at University of Illinois at Urbana-Champaign. She then went on to Iowa State University in Ames, Iowa to earn her Doctorate of Veterinary Medicine in 2011. Dr Krause particularly enjoys soft tissue surgery. Dr Krause and her husband, Brian, have 2 beautiful, active young daughters, Clara and Leah, and recently welcomed their adorable son, Cody in May 2018. The Krause family has a yellow lab named Maggie and a cat named Fred. In her free time she enjoys horseback riding, reading, and baking.